Manish Malhotra | Success Story of The Indian Fashion Designer
Manish Malhotra is a fashion designer, couturier, costume stylist, entrepreneur, and filmmaker based in Mumbai. Manish is the founder of the eponymous label Manish Malhotra. His work includes designing for thousands of movies and winning many awards. He has modernized how actors look in Indian films. He has the art of adding freshness and reviving the forgotten crafts of India.
Early Life
Manish Malhotra, a Mumbai-born Indian designer, grew up with an eye for fashion. His love for it was influenced by his mother's clothes and the films he watched. As a painter in high school, Manish would recreate her sarees from watching them on the silver screen. All of this led him to study arts at Elphinstone College in Mumbai, where he focused on cinema.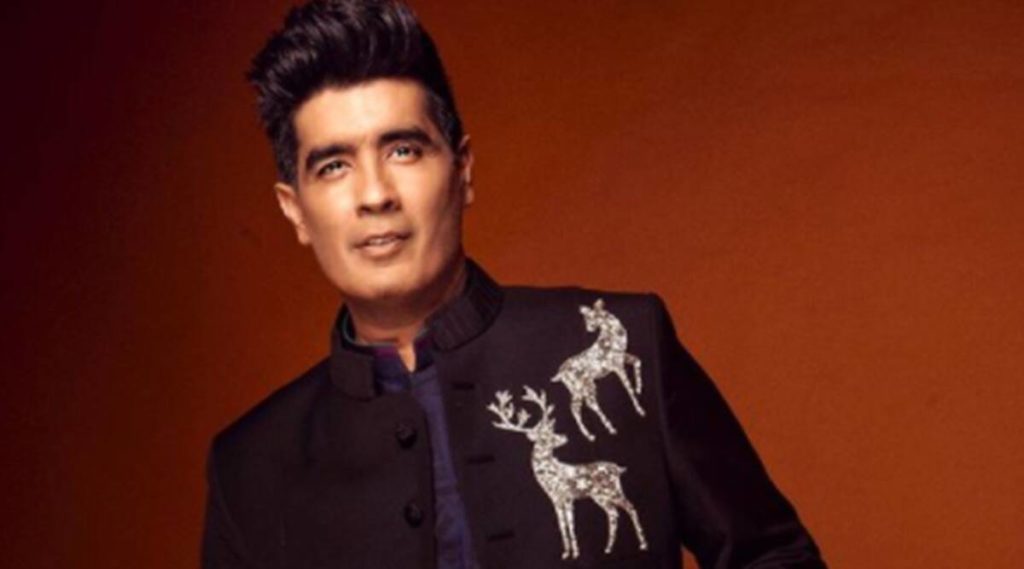 After graduating from college at 19 years old – just as he saved Rs 90K through modeling gigs – Manish left India to travel around Bangkok and Singapore before moving back home.
After returning home when he was still in his teens, he joined a boutique. He spent his time sketching and draping mannequins for less than 500 rupees per month. Later in 1987, Manish decided to hire two tailors to work from his home and started taking custom orders.
He wanted to showcase these couture designs at Ensemble but couldn't afford them yet because of a lack of money or education in fashion design. Manish gained experience by styling her costumes for it, which led him into other opportunities like being accepted as the first-ever Indian costume designer in Bollywood back in 1990.
Career of Manish Malhotra
Manish was first a bit baffled with his career, but when he met Rakesh Sreshtha-a renowned photographer in India- the way to fashion opened up. His first attempt at making a dress for Juhi Chawla didn't go well, but Sreshtha persuaded him to work on modeling shoots. Gradually, Manish came into contact with actors like Sunny Deol and Shilpa Shirodkar and gained acknowledgment and business. Later, he also met many other young and old celebrities who wanted him for their photoshoots.
Manish Malhotra's career breakthrough was when he made the lead heroine of Rangeela's clothes. From a simple, sober character to a sultry and sexy woman, his work in Urmila Matondkar had transformed her completely. Manish decided on what she would wear and drastically altered her hair and makeup! After this project, he became the 'wanted' designer for any woman who wanted to be irresistible.
Manish Malhotra is one-of-a-kind because he spends time reading the script of a film and analyzing characters' personalities and roles. He never feels restricted when considering how big an actor is. The only thing that bothers him are people who show no interest in his work by designing costumes.
Other Works
Malhotra is recognized for designing outfits for females and males in the Bollywood industry. He designed Preity Zinta's, Sonam Kapoor's, Priyanka Chopra's, Aishwarya Rai Bachan', Alia Bhatt Katrina Kaif's, and Rani Mukherji's wedding dresses. His work has also been worn at Lakme Fashion Week as well.
Besides these, he has created dresses for celebrities such as Hollywood's Kate Moss and Karolina Kurkova. He is known as the prince of ethnic yet contemporary design. Manish has received awards like the Filmfare Award, Zee Cine Award, Showtime Opinion Poll Award, and Elle Style Awards.
Brand Collaborations
Manish Malhotra has worked with a number of Brands till date.
Hindware – 2017
Manish Malhotra worked with Hindware and created a collection of bathroom suites for the brand and also launched super-premium brand ALCHYMI.
Femina Miss India – 2017
He had also designed costumes for the 30 finale contestants walking down the runaway for the Miss India. It was the first time ever when the finalists of Miss India had walked the runaway wearing an Indian Designer instead of the usual Western ones.
Vivo – 2018
Vivo collaborated with Manish Malhotra and had launched the "Infinite Red" Vivo V7+ limited edition smartphone.
INIFD – 2018
Manish Malhotra also collaborated with International Institute of Fashion Design and London School of Trends (LST). He gives video lectures to students from his own experience in Fashion Industry.
Also Read: Ritu Kumar | Success story of the "Label"