Neeraj Chopra | The man who persistently battled major setbacks to make it to success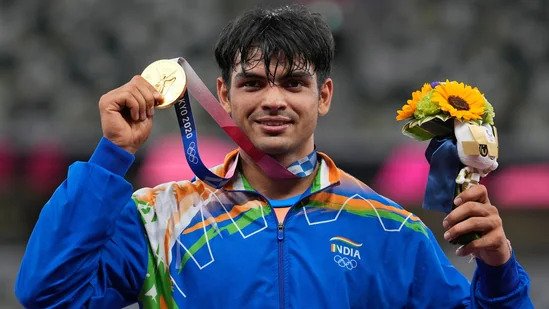 Neeraj Chopra has etched himself amidst the pages history by winning the nations' first Gold Medal in Javelin Throw with a gigantic throw of 87.58m at the Tokyo Olympics 2020. This is indeed a remarkable achievement for this was the first Olympics medal in track and field events at Tokyo. Neeraj with his persistence and efforts has finally ended India's 100 years wait for an Olympic medal in athletics. But his journey to this tremendous success was surely not an easy one. His confidence and hard work have been his biggest assets that have majorly aided him in his success.
Neeraj Chopra's early setbacks :
Neeraj Chopra was born on 24 December 1997 in a family of farmers from a small village of Khandar in Panipat, Haryana. While his father Satish Kumar is a farmer. his mother, Saroj Devi, is a housewife. He grew up along with two sisters. The passion for Javelin started when he was 13. He was under tremendous pressure from his family to lose weight. He was a very mischievous little boy and to discipline him his family cajoled him to take up running as a sport. They believed this would both help him reduce weight and following a routine would help him become more disciplined.
Neeraj set his eyes upon something else. He wasn't interested in running and almost instantly fell in love with javelin throw when he saw a few seniors practicing at the stadium. Neeraj Chopra decided he wanted to try it and started to consistently practice it. He tasted his first essence of success with his performance at the World U-20 Championship, Poland. Here he set a new Junior World Record with a throw of 86.48m which still stands. Following this he has a series of successes in various events. His other achievements include gold medals in the 2018 Commonwealth Games and the Asian Games, besides the top finish in the 2017 Asian Championships. He is also a 2018 Arjuna Awardee.
Unfortunately following these things his life took a turn and he underwent several low phases. He underwent an arthroscopic surgery on the elbow of his right throwing arm. A surgery just a year before the Olympics could really hamper an athlete's confidence. But Neeraj Chopra wasn't willing to give up. He was confident about his abilities and was determined to come back stronger. He had been away from competitions for nearly eight months due to this injury. When asked about how he was able to make a tremendous throw despite having to stay away from the sport, he states that,

"After surgery, I immediately started cycling, because I was unable to move my hand. Later, I started hand and strengthening exercises and slowly started gaining my strength. I kept myself motivated by setting a target for myself each day to do better than the previous day. I was unable to participate in tournaments, but I was able to train, which kept my morale up".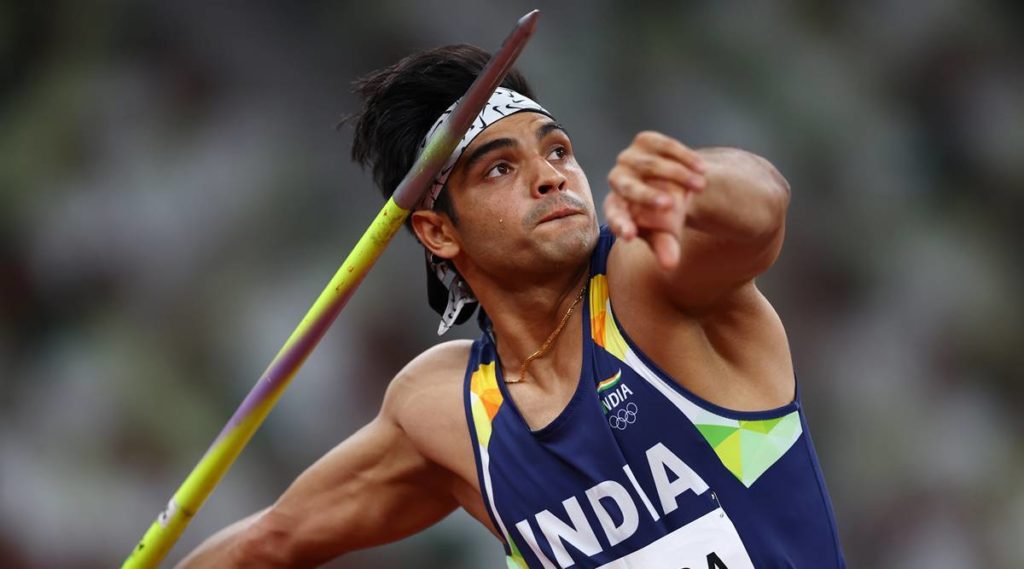 Neeraj Chopra's persistence and confidence kept him going forward. He kept his spirits high and kept putting in his whole effort. He has made India proud with his accomplishment and the series of setbacks only made him more determined. Neeraj was motivated to keep following his passion and he has proved himself to the world. He has answered people who doubted if he could make a strong comeback to the track, with his victory.
Life lesson's from Neeraj Chopra's life :
Neeraj Chopra's life defines self confidence and hard work. Despite having faced a major setback that had the capability to pull down an athlete's spirits he was not set to give up. He worked persistently and has achieved a mark for himself if the pages of history. Even hen people doubt your abilities, never once loose your confidence. What matters the most is your efforts and determination. Keep yourself motivated and go forward chasing your dreams.
Also Read : Jack Canfield | Success consists of going from failure to failure with no loss of enthusiasm
Where is Neeraj Chopra from?
Neeraj Chopra is from Panipat.
Who is the Olympic gold medalist in India?
Neeraj Chopra is the second Indian to win an individual gold medal at the Olympics after sport shooter Abhinav Bindra won gold at the 2008 Olympics in Beijing.