The Beatles | The Success Story of one of the greatest bands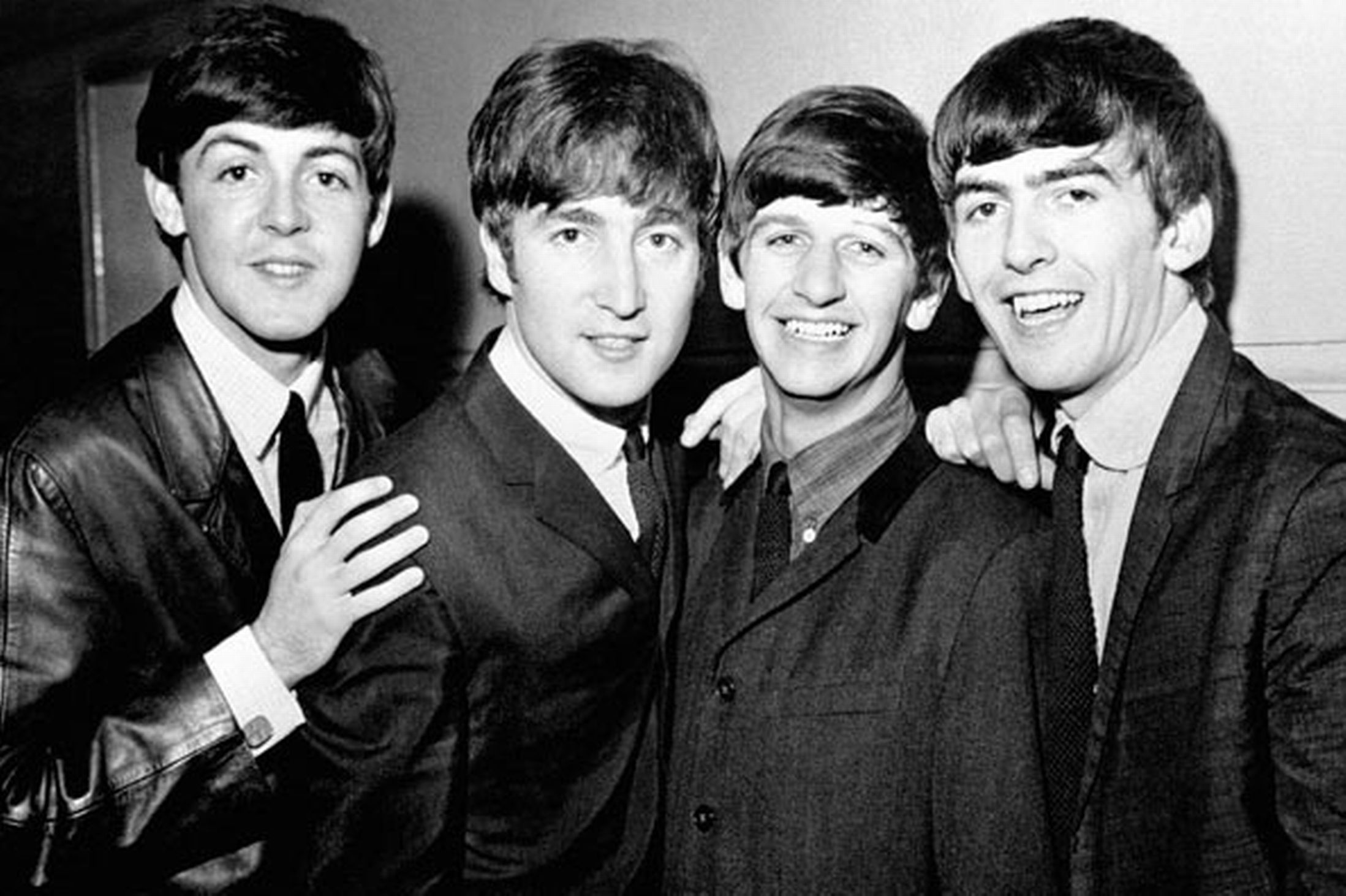 The Beatles were an English rock band formed in Liverpool in 1960. The group comprised John Lennon, Paul McCartney, George Harrison and Ringo Starr. The band is still regarded as the most influential one. But the remarkable success they achieved didn't happen overnight. They faced their share of numerous failures throughout their journey. But their persistence and hardwork aided them immensely. The series of failures only made them stronger and each time they failed they worked even more to come back stronger. Beatles are probably one of mankind's greatest success stories.
The Beatles's early struggles
The Beatles' career was filled in with several difficulties. They faced troubled upbringings, disastrous early shows, frequent brushes with the law and, after their eventual break-up, the tragic deaths of two of their members. Despite these series of rejections and failures, they have made it to the pages of history with their hard work and persistence. During the early days the Beatles scored a gig playing a residency slot at the Indra Club in Hamburg. But however the whole things didn't go well but instead of losing hope, they were determined to put in more effort.
The Beatles band ended up turned down by at least four respected recording companies.  But during the Beatles' early career a record that culminated in their unsuccessful audition with the leading record company of their era, Decca Records, nearly caused the band to break up. But they weren't ready to give up so easily. The Beatles struggled to get their first recording deal. At a point in life after the series of rejections and failures The Beatles considered themselves failures. On New Year's Eve in 1961, the group drove in a snowstorm to Decca Recording Studios to lay down 15 tracks based on songs that they were already performing. And this was the major breakthrough in their career.
The Journey
While people would easily discouraged by the series of failures and rejections, the Beatles were extremely persistent and hardworking. They were determined to reach their goals and have successfully made to it. They had a clear vision in life and put in their maximun effort. The end of the Beatles was devastating for each of its members and all the fans as well. But they have left behind a remarkable legacy and the mark they have made across the pages of history is going to inspire several generations to come. Walking past several rejection surely requires a lot of will power and determination and the Beatles have stood by each other through the hard times to keep their passion alive.
Discography
| | |
| --- | --- |
| Year | Album Name |
| 1963 | Please, Please me |
| 1963 | With The Beatles |
| 1964 | A Hard Day's Night |
| 1964 | Beatles for sale |
| 1965 | Help! |
| 1965 | Rubber Soul |
| 1966 | Revolver |
| 1967 | Sgt Pepper's Lonely Heart Club Band |
| 1968 | The Beatles (white album) |
| 1969 | Yellow Submarine |
| 1969 | Abbey Road |
| 1970 | Let It Be |
Life lessons from the Beatles
The major lesson from the Beatles is to never doubt oneself. Always stay confident and be ready to take chances. Be open to opportunities and never give despite the series of rejections that may come up your way. Keep practicing and try your best. Hurdles and challenges are a part of life. Keep working hard and have a persistence goal in life. Success is not too far when you have a clear vision and are self confident enough to pursue it. Team work is surely dream work. They knew eachothers strengths and were aiding eachother throughout their journey. Never give up in life. Keep chasing your dreams with utmost dedication and persistence.
Awards and Achievements
Beatles had won innumerous awards for making their mark in the music industry. Queen Elizabeth II appointed them with the Order of the British Empire (MBE). They had won the best original song for the film "Let it Be". Beatles has won 7 Grammy and 15 Ivo Novella Awards. Adding to the list of achievements, they also have 6 diamond albums, 20 multi-platinum, 16 platinum and 6 gold albums in the US.
Recent Update:
Recently, The Beatles' co-lead vocalist and co-songwriter, Paul McCartney turned 80. After his birthday, he was seen performing at the world's largest and most popular music and performing arts festival, Glastonbury. The 5-day festival was attended by more than 200,000 people. Paul McCartney became the oldest headliner in the 52-year-old history of Glastonbury. His performance was truly phenomenal. On the stage, he was joined by Foo Fighter's lead singer Dave Grohl and legendary singer Bruce Springsteen. Paul performed for more than three hours. He also performed some classic songs by the Beatles like Let it Be and Hey Jude. More than four million people watched him perform online. However, Paul also had to face some criticism because he played a clip of Johnny Depp during the headline set. 
also Read : Charles Darwin | The successful and influential scientist who walked past all his failures
How many times did The Beatles get rejected?
In total, the band was turned down by at least four respected recording companies after getting a fair hearing at each.
Who refused to sign the Beatles?
Richard Paul Rowe was Head of A&R (Singles) at Decca Records from the 1950s to the 1970s. He is historically presented in popular musical history as the man who did not sign the Beatles.