Anubhav Dubey | Success story of the Co-founder of Chai Sutta Bar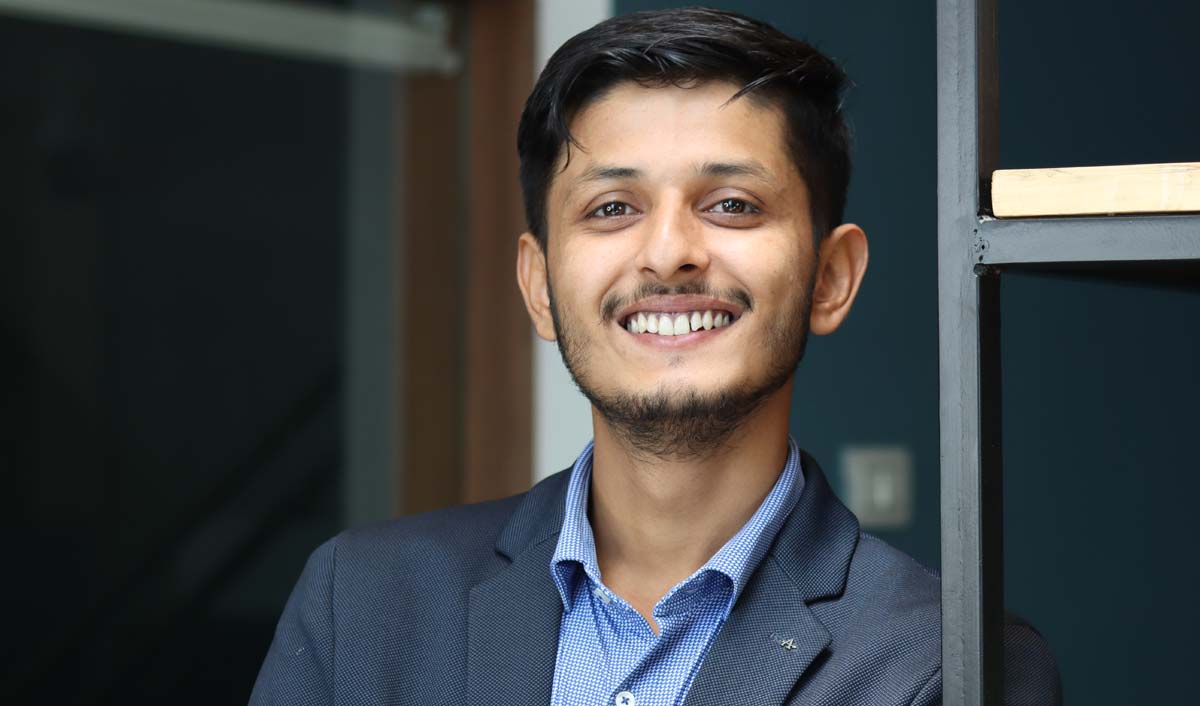 One of India's youngest and most successful entrepreneurs, Anubhav Dubey, is the co-founder of CHAI SUTTA BAR. Belonging from Rewa, Madhya Pradesh, He studied at Maharishi Vidya Mandir till the 8th standard. Following this, Anubhav did his higher studies at Indore. He graduated from Renaissance College Of Commerce and Management and left for Delhi.
Successful Startup: CHAI SUTTA BAR
Anubhav Dubey was in Delhi, preparing for one of the biggest examinations, UPSC. That was when he got a call from his closest college friend Anand Kumar, and there he got the suggestion for opening up a business. Excited about this new venture, Anubhav didn't think of anything else and traveled straight from Delhi to Indore.
But both of them were not well settled financially and so had a mere amount of three lakhs for this startup. They began searching for a location with a calm ambiance. Finally, after hours of roaming all around found a cemented shop at Bhanwarkuan Indore.
Anubhav and Anand did not have much money; their three lakhs had already been used. From cementing the surface, and breaking unnecessary stairs to serving the customers, they did it all by themselves. Also, There was not enough to afford a Fancy board, so they took a large piece of plywood and wrote CHAI SUTTA BAR on it with painting colors. And for the hardware, Anubhav took it on rent from one of his classmates. Everything from bar tables to music systems and interiors, they did their best.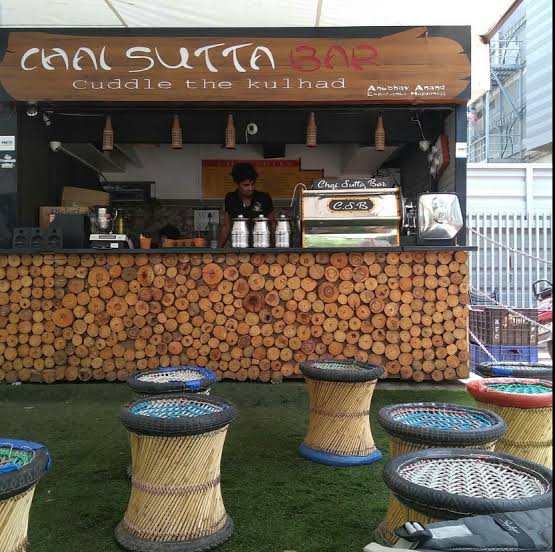 Initial Days
It was their first day at work, and they decided to give free 'chai' to everyone who visited. Still, they could not attract anyone as there was no marketing and advertising made. But to Anubhav's fortune, their cafe was beside Girls Hostel. As per his strategy, 'wherever you attract the crowd of girls, boys will follow.'
So, The following day, Anubhav invited all of his friends over for breakfast, and the Girls' hostel made things easier. As a result, a fake crowd got created and attracted more people. Finally, His 'Chai' and this unique cafe gained exposure. Customers began adding up day by day.
Breakthrough
The Chai Sutta Bar finally got stuck on everyone's mind, and people visited there for a break. Afterward, Anubhav and Anand used various marketing tactics. He stated that he and Anand conversed with each other in public places about the newly flourishing Cafe at Bhawarkua. So that people would listen and do a visit once.
Soon, They started opening up franchises, and one by another began selling quickly. The fourth franchise that Anubhav set was in Mumbai. His journey from Indore, the Mini Mumbai, to Mumbai, The city of dreams, was made merely six months.
Present
Today, Anubhav Dubey is one of India's most successful entrepreneurs. There are a total of 150 outlets of Chai Sutta Bar all over India. As a result, They sell over 3 lakh kullhad of Chai, Tea every day with more than 1500+ Employees. Apart from that, Anubhav states his plan to open up Chai Sutta bar in foreign countries. He has the motive, "Is khullhad me jo bhi Chai piyega, wo humari desh ki mitti ko chumega". Finally his dream has come true with a 100 crore turnover., and has been awarded as Young Change Maker Conclave (UNYCC).
Growing his business globally his success story is being heard by him on many platforms such as TEDx, Josh Talk, Curly Tales, and many other prestigious platforms. On crossing a million views with his start-up video he has become the brand custodian of companies like Anubhav & Anand Real Estates, Chai Sutta Bar & TechMaster Gogo.
Sense of the name: CHAI SUTTA BAR
The name Chai sutta bar strikes rapidly into any youngster's mind. Chai, Tea implies a break from everyday issues and an exhausting routine. So it ought to be a relaxing place with a soothing environment. From youngsters who want to chill to middle-aged to those who need to refresh, Chai Sutta Bar serves the purpose. and furthermore, he is thinking open a nonveg product brand with the name of 2 boti 4 roti.
Recent Update:
Recently, Chai Sutta Bar launched its 300th outlet in India. The outlet was opened in Port Blair, Andaman. At the opening ceremony, Anubhav Dubey discussed the growth of the company. He said that more than 300,000 "kulhads" (clay cups) are used daily at Chai Sutta Bar. Due to this, more than 1500 potter families can support themselves. CSB has also employed more than 500 people from weak and specially-abled backgrounds. It wants to generate better employment opportunities for the youth of India. Soon, CSB will be requiring more than 500,000 kulhads a day. This will help in supporting low-income families. Anubhav wants CSB to become the most preferred beverage brand in India.
Anubhav, for his successful journey, graced as a panelist in the Youth MahaPanchayat held on July 23 and 24, 2022, conducted by the MP government, which was organized to reach out to the young minds of the State and how they are setting to bring the change in future for the MP. And aiming for the happiness and employment solution Anubhav planning to put a branch over every city in India within two years.
Also read: Karan Dua | Success Story of the Indian Food blogger
What is the age of Anubhav Dubey?
Anubhav is 25-year-old as of 2021.
What is one thing at Anubhav used most while setting up this venture?
His strong communication skills gained him very much. Anubhav had good terms with old friends, which helped him immensely in this startup. He rented hardware and borrowed money from them.
Life Mantra that Anubhav looks upto and gives audience?
"Be a student of ground reality" and "Never be afraid of risks. Take a risk, But make sure that you calculate it."
What are the chai flavours that are available at Chai Sutta Bar?
Chocolate, Ginger, Rose, Tulsi, Kesar, Paan, Masala, and Elaichi are the varied eight flavors of Chai.
Also Read: Vineeta Singh | Co-founder of the popular cosmetic brand – SUGAR