Lil Wayne | Success Story of the Grammy-Winning Rapper
Lil Wayne is one of the greatest rappers of the generation. He has been a part of the music industry for nearly three decades. Wayne rose to prominence during the late 1990s after releasing his solo album. Lil Wayne has achieved several prestigious accolades in his long and successful career. His achievements include five Grammys, two VMAs, and four Billboard Music Awards. Wayne has sold over 120 million records worldwide, making him one of the best-selling artists of the era.
About
Dwayne Michael Carter Jr., popularly known by his stage name Lil Wayne, is an American rapper, singer, songwriter, record producer, and entrepreneur. He began his musical journey in 1995 with his label-mate Christopher Noel Dorsey. Wayne gained worldwide recognition in 2006 after releasing his sixth studio album, Tha Carter III. The album landed him critical and commercial acclaim, as well as his first Grammy. In his influential career, Wayne has worked with iconic stars like Drake, Jennifer Lopez, Eminem, Justin Bieber, Wyclef Jean, David Guetta, Chris Brown, Nicki Minaj, and Kanye West.
Early Life
On the 27th of September 1982, Dwayne Michael Carter Jr. was born in New Orleans, Louisiana, USA. His mother, Jacida Carter, worked as a cook. Dwayne's father, Dwayne Michael Turner, left the family permanently after two years of Carter Junior's birth. As a result, Carter grew up in the infamous community of Hollygrove with his mother. From the 1970s, the homicide rate, drug dealing, and gunfires constantly increased in the community. When Carter was still young, his mother met Reginald McDonald. The two soon got married, and Reginald accepted little Carter as his child. Carter began considering Reginald as his birth father. Soon, the family moved out of the impoverished neighborhood of Hollygrove.
From a young age, Dwayne was inclined toward music. At age eight, he wrote his first rap song. Dwayne was determined to achieve success in the music industry. During his schooling years, Carter Jr. was brilliant at his studies. However, he felt that straight A's couldn't help him express himself. Dwayne began finding solace in music. By turning eleven, he had started performing at block parties. At one such event, Dwayne impressed Birdman, Cash Money Records co-founder, with impressive rapping skills. Dwayne insisted Birdman sign him to his label. However, Birdman refused to do so. Every day, Dwayne left his freestyle recordings on Birdman's answering machine. Finally, Dwayne succeeded in pursuing Birdman to sign him, even if it was just for odd office jobs.
Beginning of Career
After signing the contract with Cash Money Records, Carter Junior started getting involved in the music scene. However, his mother wanted him to end his rapping career. As a result, 12-year-old Dwayne decided to end his life. He went through his mother's drawer, found a gun, and shot himself in the chest. It was a near-fatal incident. Fortunately, an off-duty officer immediately rushed in and took him to the hospital. After the life-changing incident, Dwayne recovered in two weeks and resumed his musical aspirations. Mannie Fresh, Cash Money Records in-house producer, formed a duo called B.G.'z. He paired thirteen-year-old Dwayne with the fourteen-year-old rapper B.G. Together, the team recorded an album and released it in 1995. Later, in 1997, Mannie formed the group The Hot Boys. Dwayne was the youngest among the four-member boy band.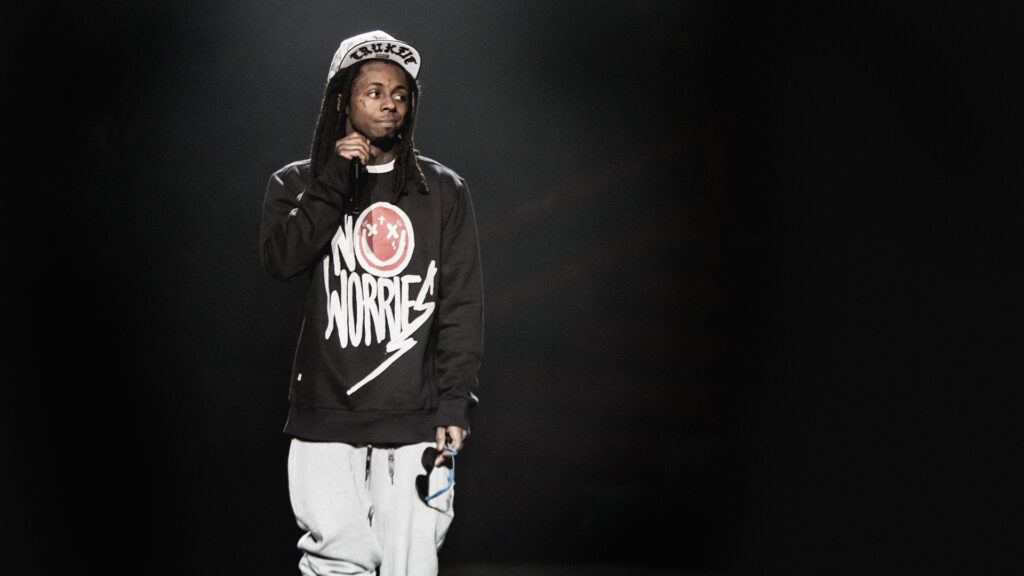 Initial Years
The Hot Boys released their debut album in 1997. Simultaneously, fifteen-year-old Dwayne began working on his debut album. He also adopted the stage name, Lil Wayne. The Hot Boys gained considerable success on the music charts. In 1999, Wayne released his solo album The Block is Hot. It achieved commercial success in the USA. The following year, Wayne released his second studio album, Lights Out. It was a moderate success but couldn't reach the popularity of its predecessor. During the early 2000s, Wayne released 500 Degreez and Tha Carter. The former failed to gain critical acclaim, but the latter was a success. After Tha Carter's favorable outcome, Wayne became a prominent rapper in the industry.
Worldwide Recognition
During the mid-2000s, Lil Wayne's popularity reached its peak. In December 2005, he released the follow-up of the Tha Carter album. Tha Carter II was a massive critical and commercial success. There was no looking back for Wayne after its release. He became the president of Cash Money Records and launched his label Young Money Entertainment. However, it wasn't until 2008 that Wayne achieved worldwide acclaim. On the 10th of June 2008, he released Tha Carter III. It surpassed the popularity of Wayne's every album. Tha Carter III boasted superhit singles like Lollipop, A Milli, Got Money, and Mrs. Officer. At the 2009 Grammy Awards, Lil Wayne had the most nominations. He won four out of eight nominations. As a result, Lil Wayne became one of the most iconic stars of the era.
Also read: Gucci Mane | Success Story of the Influential Rapper
How old is Lil Wayne?
Lil Wayne is 40 years old as of 2022. He was born on the 27th of September 1982 in New Orleans, Louisiana, USA. Wayne grew up with his mother and stepfather in a low-income neighborhood. From a young age, he began writing rap songs. At age eleven, Wayne started working for Cash Money Records.
What is the net worth of Lil Wayne?
Lil Wayne's net worth is estimated to be $150 million. He is one of the wealthiest rappers in the music industry. Wayne joined the music scene at age eleven. He has won five Grammys, two VMAs, and four Billboard Music Awards in his long and successful career.
Is Lil Wayne married?
No, Lil Wayne is not married to anyone as of 2022. However, in 2004, he married American actress Toya Johnson. The couple got divorced in 2006. They have one daughter together.