Sergey Brin | A billionaire and successful American business magnate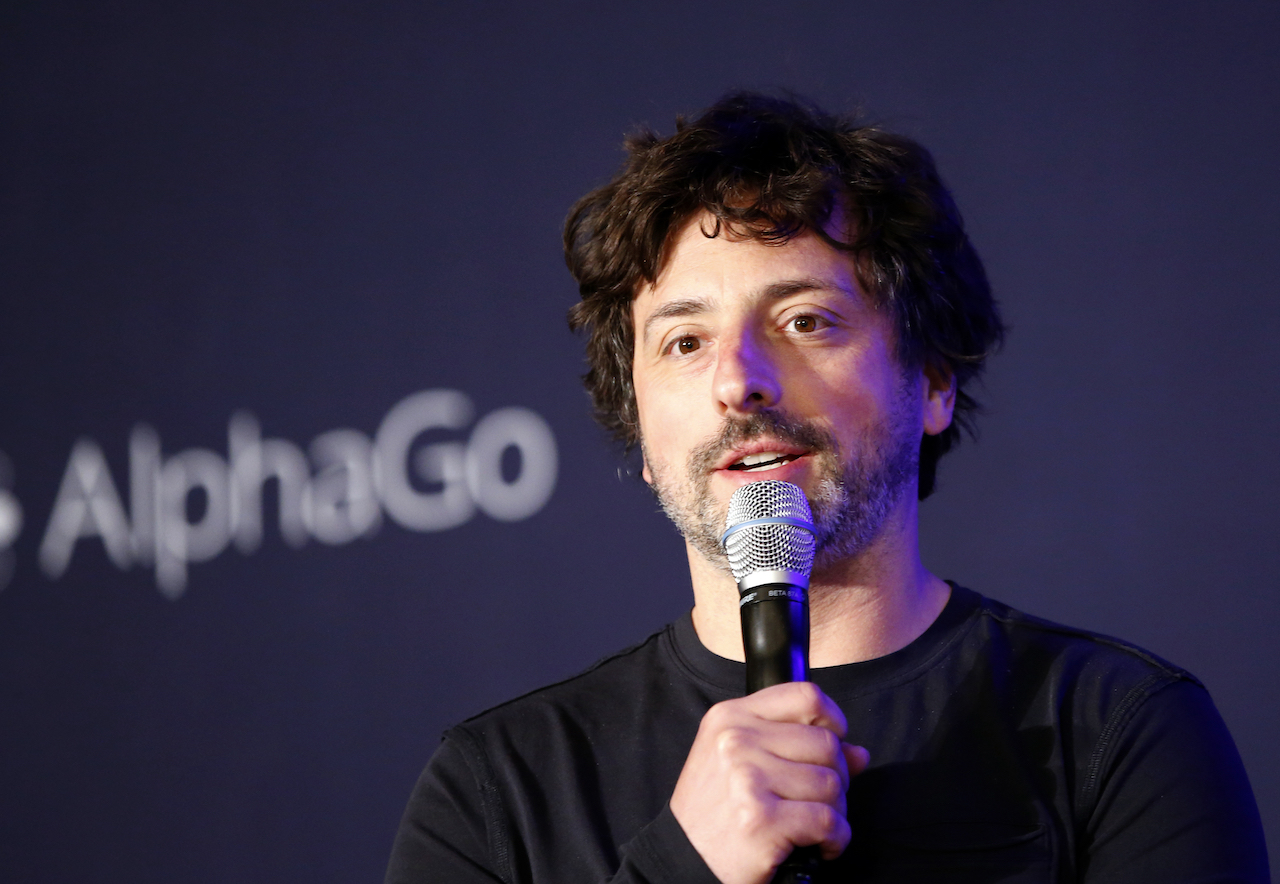 Every day on Google, 63,000 searches happen just in seconds. Count it for a day. It would be billions. The two main pillars of the excellent search engine, known as co-founders, are Larry and Sergey as co-founder Sergey Brin took the search engine research project to the billion-dollar tech giant on the internet. A dormitory startup's number one technology needs a lot of effort and work. Let's see the journey of search with Sergey journey.
Early life and education
Sergey Brin was born August 21, 1973, in Moscow, Russia, U.S.S.R. His parents were Michael Brin, a mathematics professor, and Eugenia Brin, a researcher at NASA's Goddard Space Flight Center. Bring belongs to a Jewish family. At a very young age, they moved to the U.S., and he faced difficulties pursuing education as Jewish.
He completed schooling at Paint Branch Montessori School in Maryland. With his father's help and encouragement, he studied math at home. Hence he graduated in mathematics and computer science from the University of Maryland in 1993. After receiving a bachelor's of science, he decided to pursue computer science at Stanford University.
The career of Sergey Brin
It all started when Larry Page and Brin began working on a thesis for their research project on the mathematical properties of the World Wide Web. Initially, as it went well included only Stanford's home page, with output both of them decided to bring up search engine with the PageRank algorithm. They succeeded in setting up the first university's website with the domain google.stanford.edu.
As a professional domain, it came out in 1997. Further, Andy Bechtolsheim, co-founder of Sun Microsystems, contributed the first funding to Google with a cheque for $100,000. Hence, a friend's garage in Menlo Park, California, shifted to Palo Alto under Googleplex. Eventually, it built many features and partnered with many companies, brands, and cooperation.
Journey of Sergey Brin in Alphabet
When Google charge handed over to Sundar Pichai in 2015, Larry and Brin thought to have more accountability in Google. So they came with Alphabet Inc as a subsidiary holding company to Google and other businesses. Further, with the merger of many companies, the roles switched.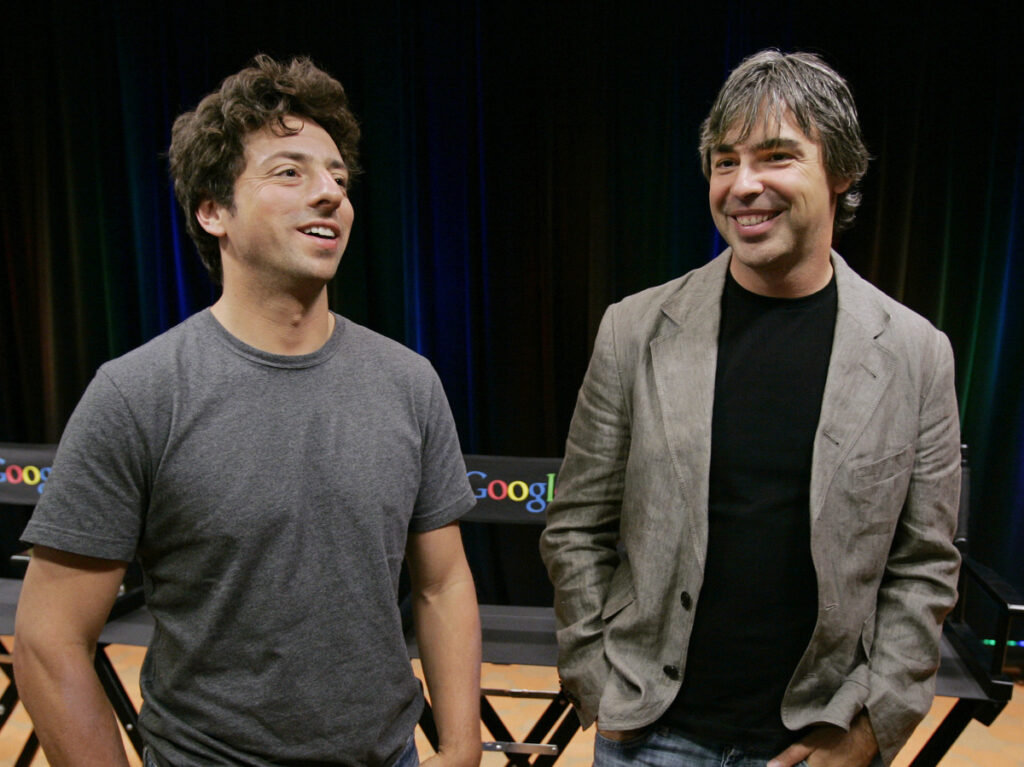 Alphabet Inc became the primary rest of the 26 company's subsidiaries.
Alphabet is mostly a collection of companies that are out of reach to the internet. This subsidiary plan increases the management and publicity of the company. Considerably it is among the top 5 information technology companies. Hence Brin was raised and recognized as the world's third-largest technology company by revenue.
Personal life
Sergey Brin's personal life has been a roller-coaster ride for him. Initially married biotech analyst and entrepreneur Anne Wojcicki in the Bahamas in 2007. And he had a son and daughter over consecutive years, 2008 and 2012. In 2015 they divorced due to some personal issues from Brin's side. November 7, 2018, he married Nicole Shanahan, a legal tech founder. They have a daughter, born in late 2018. But this also couldn't stand for more they separated in 2021 with legalized divorce.
Sergey Brin as a philanthropist
Sergey Brin and his ex-wife run The Brin Wojcicki Foundation, which donates money to various social causes.
As His mother was diagnosed with Parkinson's and treated at the University of Maryland School of Medicine, Brin donated a certain amount to the university.
He was also a donor to Democratic Party candidates and organizations, so he donated $5,000 to Barack Obama's reelection campaign and $30,800 to the D.N.C.
Awards and recognitions
As Sergey Brin and Larry Page stepped along in the journey of innovation, each award resembles an equal contribution of both. Firstly in 2002, recognized under the list of top 100 innovators in the world under the age of 35 by M.I.T. Technology Review TR100. The following year got consecutive awards such as Honorary of M.B.A. from, I.E., Business School for new Innova. Other EY Entrepreneur of the Year Award.
The Marconi Foundation Prize, regarded as the "Highest Award in Engineering," was bestowed upon Brin and Page in 2004. Followingly together received the American Academy of Achievement Golden Plate Award.
As an achievement in 2009, Brin made a stand as the fifth most powerful person in the world, according to Forbes. Earlier the year, he was a speaker at the World Economic Forum and The Technology, Entertainment, and Design Conference.
Inspiration
As a budding seed, his father raised him in the right direction and showed him a path to success. With that lead, he and the right partner reached the goal of a successful business. He keeps on inspiring through his journey, along with one of his quotes below.
"It's clear there's a lot of room for improvement. There's no inherent ceiling we're hitting up on."
Sergey Brin quotes that will inspire, motivate, and buoy you through difficult times.
How much is Sergey Brin's net worth?
Brin is the 8th-richest person in the world, with an estimated net worth of $100 billion.
Does Brin act in any film?
Sergey played the role of Cameo in "The Internship" movie in 2013.