Suh Kyung-bae | The Man Behind Korea's Globalization in Cosmetic World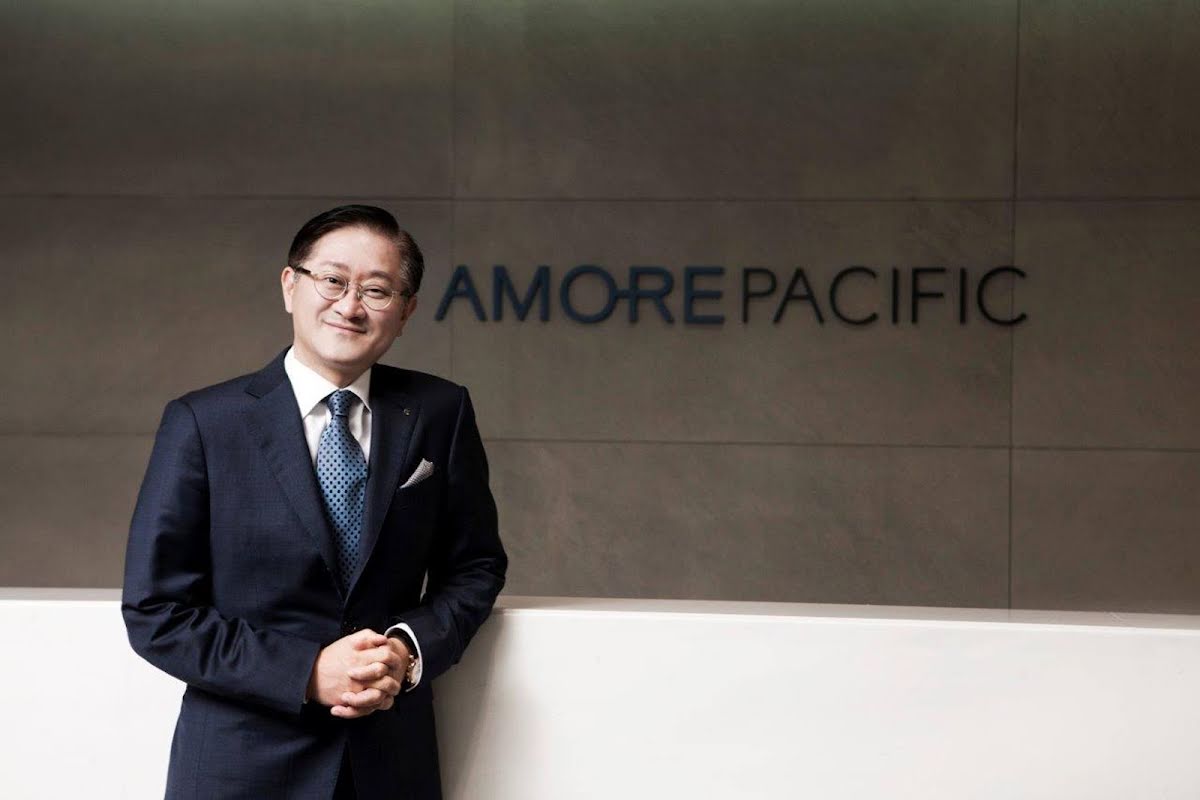 Suh Kyung-bae is one of the wealthiest men in South Korea. He is the CEO and Chairman of Asia's most prominent cosmetic manufacturer company, Amore Pacific. Under Suh Kyung-bae's leadership, Amore Pacific gained worldwide recognition and registered itself as a global brand. The company owns high-end luxury brands like Laneige, Sulwhasoo, Mamonde, and Sienu and accessible and affordable brands like Innisfree and Etude House. Suh Kyung-bae has single-handedly revolutionized the K-beauty world. He is the role model for many generations of chaebol (family-owned businesses managed by the same family dynasty).
About
In less than two decades, Suh Kyung-bae became the most prominent entrepreneur in South East Asia. He has made significant contributions to the cosmetic world. His company, Amore Pacific, has made more than 1 trillion KRW from overseas sales. Renowned personalities like Song Hye-kyo, Lee Sung-kyung, Lee Min-ho, Jang Won-young, Gauahar Khan, Blackpink's Jennie Kim, and legendary K-pop band BTS have endorsed the company. Suh Kyung-bae is known to be an ardent globalizer. Through Amore Pacific, he has capitalized on the Korean culture and made it demandable globally.
Early Life
Suh Kyung-bae was born in Seoul on the 14th of January 1963. His father, Suh Sung-hwang, and grandmother Yun Dok-Jeong, profoundly influenced his childhood. His grandmother used to make hair treatment products from Camellia oil. The products attracted many wealthy customers. Following in his mother's footsteps, Suh Sung-hwang established Amore Pacific. It was the first cosmetics research laboratory in Korea. Naturalism surrounded Suh Kyung-bae's childhood. He watched his father and grandmother work hard to produce beauty products aligned with nature. However, as a child, he was not interested in learning about the process of creating cosmetic products with the help of nature.
He studied at Yonsei University, located in Seoul. During his school years, he spent most of his time biking and listening to music. As a teenager, he dreamed of becoming a music producer. However, after school ended, his priorities changed. Upon completing school, he joined the mandatory military service. He was leading an ordinary life just like any other Korean boy. After completing the military service, he moved to New York. He attended the Samuel Curtis Johnson Graduate School of Management to pursue MBA. After earning the degree, he returned to Seoul. His father, Suh Sung-hwang, was growing old. His children did not wish to inherit his business. Hence, he requested his youngest son, Suh Kyung-bae, to take control of the company. As a result, Kyung-bae started working as the general manager at Amore Pacific's chemical plant. 
Initial Years at Amore Pacific
While working at the plant, Kyung-bae learned many things. Like an ordinary man, he ate at the cafeteria with his co-workers and worked on the production line. In the early 1990s, Amore Pacific was struggling for survival. The reason behind the same was the South Korean government's decision to hike cosmetics prices. Due to the price hike, products from the USA and UK flooded the domestic market.
Suh Kyung-bae, along with his father, decided to set up the company's sights across western countries. Soon, the father-son duo established a local office in Chartres city of France. They set up the office to begin a technology alliance with French beauty company Coty. In 1991, Amore Pacific launched Mamonde. Mamonde's lightweight and efficient cosmetics gained massive popularity in Korea. To date, Mamonde is one of the leading brands of the company.
Pathway to Success
In 1997, Suh Kyung-bae was appointed as the CEO of Amore Pacific. Despite Korea's diminishing financial condition due to the IMF, Suh Kyung-bae took the initiative to globalize the company. He started working on cosmetics products derived straight from nature. In 2000, he launched Innisfree. Within a few months, the eco-friendly and affordable brand gained massive popularity among youth. To date, it is South Korea's leading cosmetic brand. Suh Kyung-bae changed the game by launching Innisfree. Moreover, through marketing, environment preservation, and the aim of globalization, he started climbing the ladder of becoming Asia's most successful businessman. Within a decade of Kyung-bae's leadership, Amore Pacific became the unbeatable cosmetic company in Korea. Through puissant brands like Sul Wha Soo, Laneige, IOPE, and Hera, Amore Pacific started gaining worldwide recognition. In 2010, the company's net profit was more than $245 million.
Selection as Businessman of the Year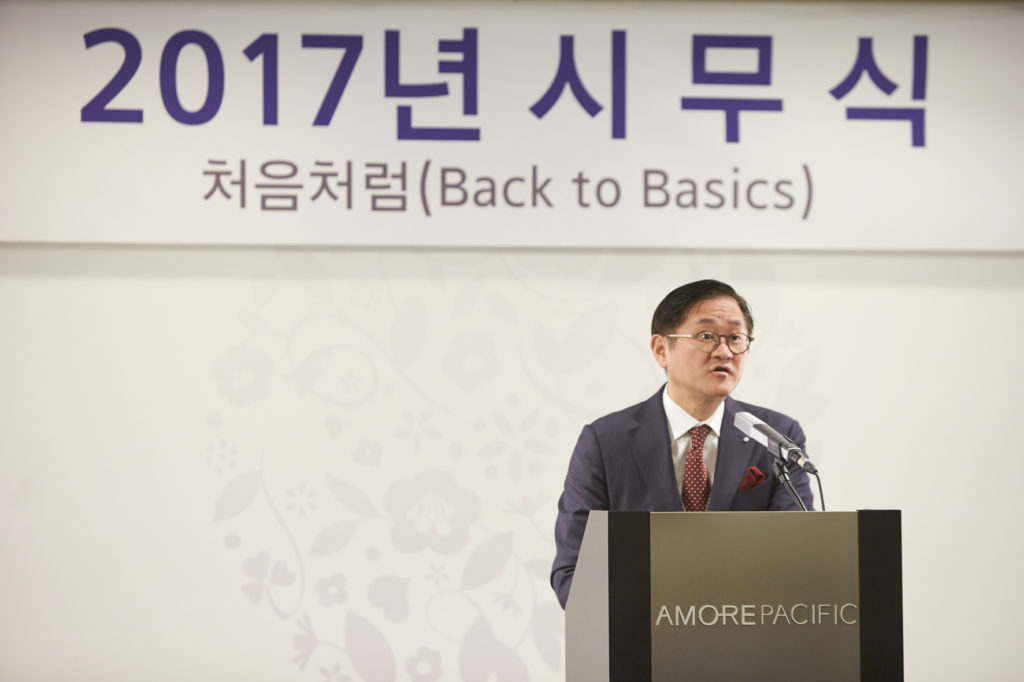 In 2015, Forbes Asia Magazine selected Suh Kyung-bae as Businessman of the Year due to his remarkable contribution to the cosmetic world and South Korea. The following year, he established Suh Kyung-bae Science Foundation. He endowed 300 billion won to the foundation and pledged to donate everything needed for the foundation's funding. In 2017, Harvard Business Review named Kyung-bae the second-best performing CEO in Asia. As of now, he is one of the wealthiest men in Asia, and his company, Amore Pacific, is one of the biggest manufacturers of cosmetic products across the globe.
Also read: SUGAR Cosmetics | Success story of the makeup obsession of India
What is the net worth of Suh Kyung-bae?
Suh Kyung-bae's net worth is estimated to be $4.7 billion.
How old is Suh Kyung-bae?
Suh Kyung-bae is 59 years old as of 2022.
Is Suh Kyung-bae married?
Yes, Suh Kyung-bae is married.