Taco Bell | Success Story of the Astounding Mexican-inspired Food Chain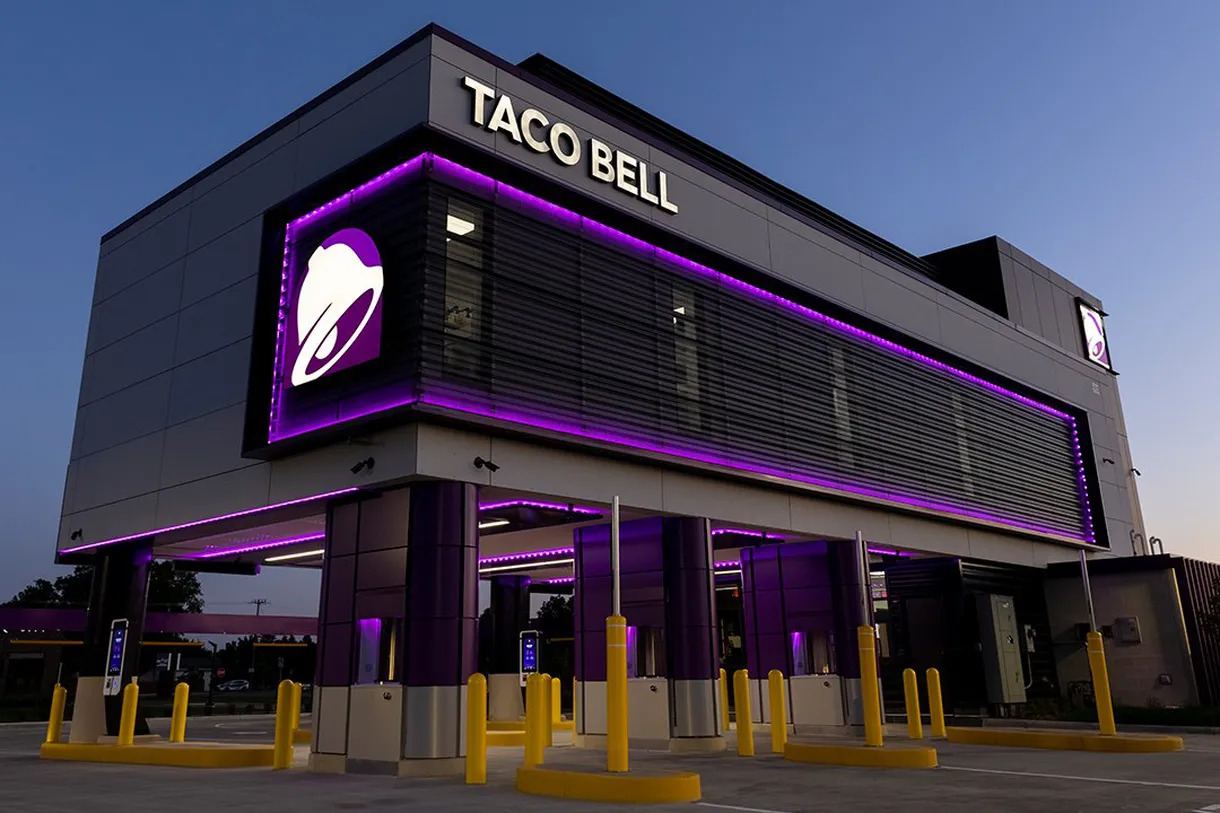 Taco Bell's opened its first restaurant in 1962 in Downey, California. Glen Bell is the founder of America's popular fast-food chain, Taco Bell. The company achieved unparalleled success within a decade of its establishment. Today, more than 54,000 restaurants serve millions of Taco Bell consumers worldwide. It started with Glen Bell's vision to create a unique and accessible fast-food chain. Presently, it has more than 5,000 outlets in the USA alone and serves more than two billion customers each year.
About
Taco Bell is a massive fast-food brand. It sells the most delicious foods from Mexican cuisine like tacos, quesadillas, burritos, and nachos. Taco Bell is famous for its unique and affordable menu. It offers a wide range of delightful fast-food eatables. PepsiCo, the world's leading food company, has owned a considerable stake in Taco Bell since 1978. Taco Bell's journey started at a small taco stand in San Bernardino. It wanted to distinguish itself from its rival fast-food chain McDonald's. Under Glen Bell's entrepreneurship, Taco Bell became America's favorite taco place in less than five years.
Founder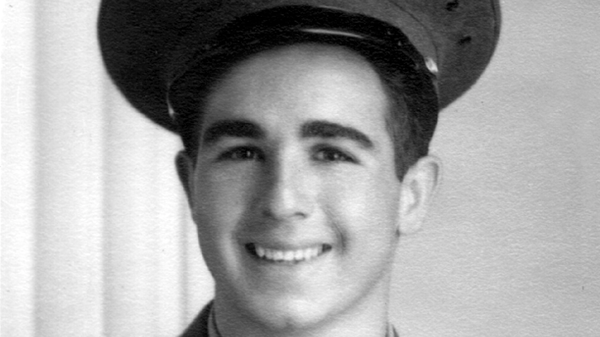 On the 3rd of September 1923, Glen Bell was born in Lynwood, California. During his childhood, he came across several difficult situations. From a young age, he started growing and harvesting potatoes and strawberries. During the Great Depression, to help his family, he used to sell the fruits and vegetables he grew. After completing high school studies, he decided that he won't go to college. Instead, he went to his aunt in Washington. Upon reaching, he started helping her in the bakery she owned. While working at the bakery, Glen dreamed of opening a food stand one day. In 1943, during the Second World War, Glen was deployed overseas. He started serving in the US Marine Corps during the war. He was passionate about food. At the marines, he learned the art of cooking and portioning food. 
After the war ended, Glen returned home. He wanted to follow his passion for cooking. However, he had no money to set up a business. He asked his sister to help him, and she hesitantly told him to sell off her refrigerator. After selling the refrigerator, Glen built a little food stand from his bare hands. His sister was proud of him. Soon, Glen started selling hamburgers and hot dogs. He sold them for over four years. At the time, McDonald's was gaining popularity in the Southern part of California. Glen wondered how he could set up a business like the McDonald brothers. He decided to take odd jobs to save money and open a restaurant. He saved $400 and devised a plan to develop something new, affordable, and delicious for the hungry and hard-working Americans.
Origin of Taco Bell
In the late 1940s, Glen moved his food stand to San Bernardino, California. Across the street was a Mexican food place called the Mitla Café. Glen was amazed to see the crowd that gathered in lines to have the Mexican food served at the café. He went to the place to see what exactly they were selling. He saw that the hard-shelled tacos were an absolute favorite of the customers. Glen became a regular diner at Mitla café to learn their techniques. One fine day, Mitla Café's owners decided to tell him the recipe for the hard-shelled tacos. Soon, Glen learned how to fry taco shells. He added them to his food stand menu. As soon as he started selling tacos, they were an instant hit among the Americans. A year later, he opened three taco places across California. Glen named them Taco Tia.
In the late 1950s, Glen and his family moved to Los Angeles to expand the taco business. He sold the three places to develop his new venture, El Taco. He started El Taco with the help of a few professional football players. 1958 marked the opening of El Taco. The restaurant raised a profit of $3000 in its first year. However, in 1962, Glen decided that he wanted to work independently. He sold his share in El Taco and started working on establishing another Taco place. It was none other than Taco Bell. In the same year, he opened his first Taco Bell outlet in Downey, California. It was a commercial success. Glen's idea of serving fresh and quick food amazed the Americans. They loved the delectable tacos, and soon Taco Bell became the talk of the town.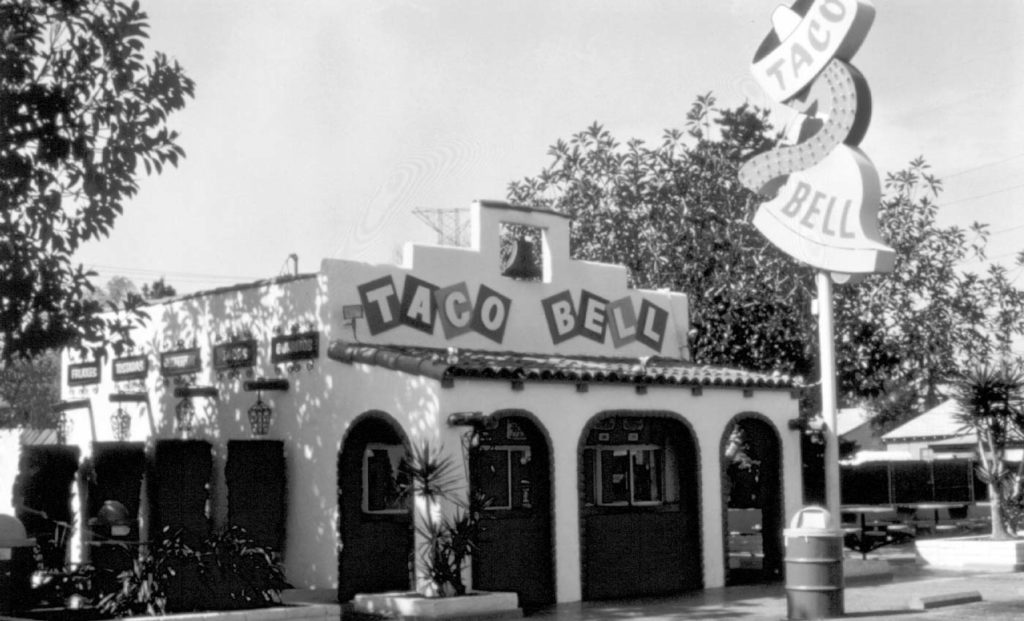 Recognition Across America
In 1964, a former Los Angeles policeman opened Taco Bell's first franchise in Orange County, California. The franchise grew progressively, and Taco Bell attracted many franchisors. Within five years, Taco Bell opened its 100th store in America. In 1967, with huge profits and popularity in the fast-food world, Taco Bell went public on the Pacific Stock Exchange. By 1970, Taco Bell's yearly profit was more than $150,000. Soon, soft drink giant PepsiCo noticed the growth of Taco Bell. In 1978, the multi-billion dollar food company purchased Taco Bell for $125 million. At the time, Taco Bell had more than 800 restaurants across America.
Global Expansion
By 1986, Taco Bell had more than 2,400 outlets across the country. In the same year, the brand went global by opening its first overseas restaurant in London, England. During the 1980s, Taco Bell outperformed all of its rivals. In 1991, the company launched a new three-tier menu to attract new customers. It was a successful plan, and the company's sales went up by 60% in comparison to 1989-90. By 1992, Taco Bell had more than sixty overseas outlets. It became a special taco place for Mexican food lovers from Saudi Arabia to South Korea. Taco Bell established itself in more than 10,000 superstores in the USA by 1994. Five years later, in 1997, Taco Bell had more than 200 outlets in Canada, Chile, Egypt, Poland, Jamaica, Peru, and Japan and stepped foot in Australia. Fast forward to 2014, the company launched its hot sauces in supermarkets and made them available for purchase. The following year, it entered the Indian market by establishing its first franchise store in Delhi, India.
Present
As of 2022, the company serves over two billion customers a year. Every year, three billion servings of tacos and burritos are made freshly at the outlets. The company has a net worth of $33 billion. Recently, it opened a new concept store in Brooklyn Park, Minnesota. It is called "Taco Bell Defy." It is a two-story building with a vertical lift that provides food through a food tube. Customers can check in digitally to the store and get their food within five minutes of ordering. It is one of the most innovative concept stores in the food industry. Through strategic marketing, well-designed menus, affordability, and accessibility, Taco Bell is one of the leading fast-food chains in the world.
Also read: Domino's Pizza | The success story of one of the leading food chains
What is the meaning of Taco Bell?
Taco Bell is named after its owner Glen Bell. He originally established Bell's Drive-in and Taco Tia in San Bernardino. It was in 1962 when he decided to name his food chain Taco Bell.
What is the slogan of Taco Bell?
Taco Bell's slogan is Live Más. It translates to "live more." Through the slogan, Taco Bell aims to encapsulate the company's philosophy of nurturing the lives of its customers and employees.